If you have an affinity for anime or visual novels, you have likely encountered the term "yandere" before. Yandere is a Japanese expression that is used to describe a character that initially appears sweet and innocent but becomes possessive, obsessive, and violent toward their romantic interest. This particular character archetype has grown in popularity in the realm of anime and video games, with numerous game developers releasing Yandere-themed games. In this essay, we shall explore the top 5 free Yandere games that you must play in the year 2023.
1."Yandere Simulator"
"Yandere Simulator" is an indie game that has been under development since 2014. The game casts you as Yandere-chan, a high school girl who has a secret obsession with a classmate, Senpai. Your ultimate objective is to remove any competition for Senpai's affection, ensuring that he only has eyes for you.
In terms of gameplay mechanics, the game offers a great deal of freedom to the player in terms of how they choose to eliminate their rivals. The means of eliminating competition range from a kitchen knife to a poison pen. However, the game also has a reputation system in place which means that if you are caught committing murder, it will become increasingly difficult to carry out your plans. Yandere Simulator download is easiest & free to play on your PC.
2."Doki Doki Literature Club!"
"Doki Doki Literature Club!" is a visual novel that at first glance appears to be a sweet and innocent dating sim. However, as you progress through the game, you begin to realize that there is a much darker undertone to the story.
Without revealing too much, "Doki Doki Literature Club!" is a psychological horror game that delves into themes such as depression, suicide, and mental illness. The game has multiple endings, with the choices that you make throughout the game dictating which particular ending you will receive.
3."Yandere School"
"Yandere School" is a captivating simulation game that immerses you in the persona of Akari Furutaka, a Yandere high school girl driven to any lengths to ensnare her crush's attention. You are faced with the task of eliminating any obstacle or rival that stands in your way and manipulating the situation to ensure your crush becomes enamored with you.
This game boasts a unique art style that sets it apart from others in the same genre, along with abundant options for personalizing your Yandere character. You are given the freedom to choose from a plethora of hairstyles, outfits, and accessories to give your yandere girl a striking appearance. As a bonus, "Yandere School" features multiple endings based on your decisions and actions throughout the game.
4."Cupid"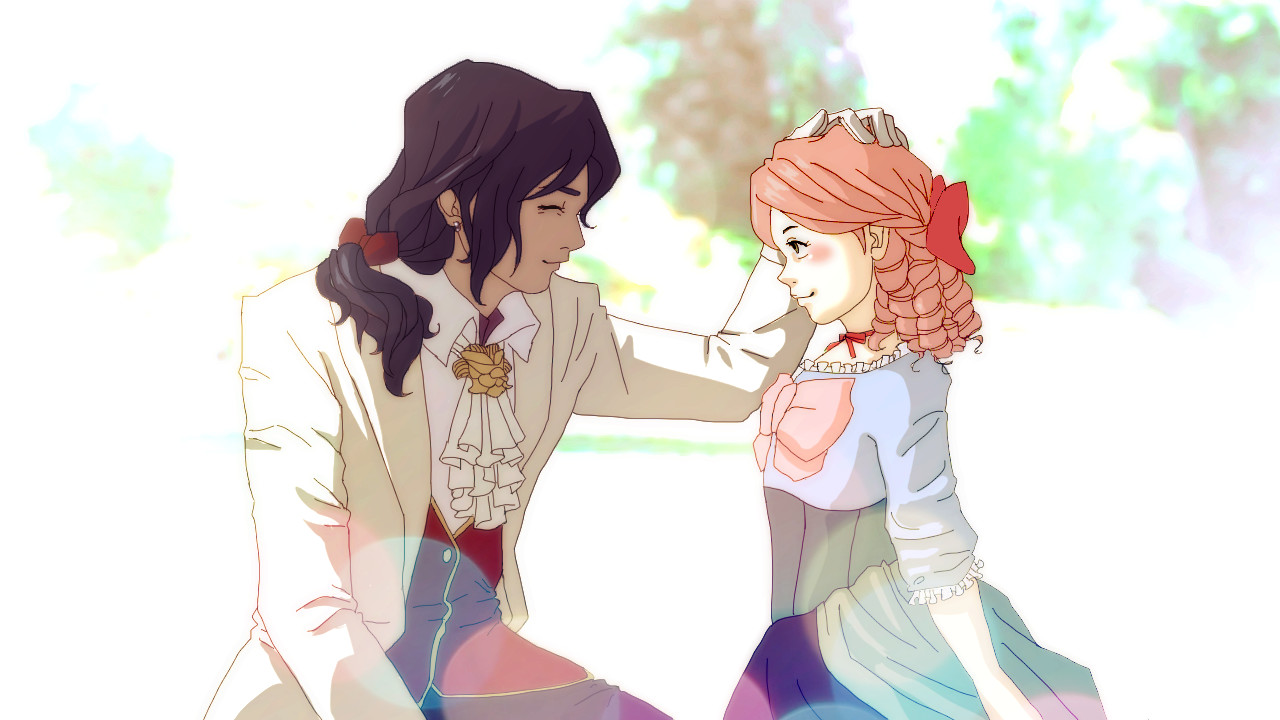 "Cupid" is an enthralling horror game that thrusts you into the shoes of a yandere girl consumed with winning over her crush. Your objective is to collect scattered hearts in the game's eerie atmosphere to impress your crush and kindle their love for you.
The game's simplistic yet potent art style contributes to its haunting aura. Additionally, the game's ending packs a jolting surprise that will undoubtedly leave you with numerous inquiries.
5."Love, Sam"
"Love, Sam" is a remarkable piece of interactive fiction that follows the story of a young girl, Sam, who is a yandere, fixated on her childhood companion, Alex. The game delves into the complexities of love, infatuation, and envy, with the plot branching out into numerous endings based on the player's choices.
The game's opulent aesthetic and captivating narrative will leave the player entranced till the very end. The characters are nuanced and intricately crafted, showcasing the game's prowess in capturing the darker facets of love.
Conclusion
To conclude, the Yandere game genre has been garnering increasing popularity in recent times, with a plethora of free games to choose from. Whether one is inclined towards horror games or dating sims, there is a Yandere game that caters to their taste. The list of games provided here is distinct and diverse, promising an engaging experience for anyone interested in exploring the yandere genre. However, it is imperative to keep in mind that these games might not be suitable for everyone, and some might find the game's themes and content distressing.