Are you ready to experience the best mods KGFTBZ has to offer? With these amazing mods, you'll get to explore a new world of powers, routines, and characters. Whether you're looking for a way to win the game or add a touch of horror, KGFTBZ has got you covered. Let's take a look at what each mod has to offer and how you can download them.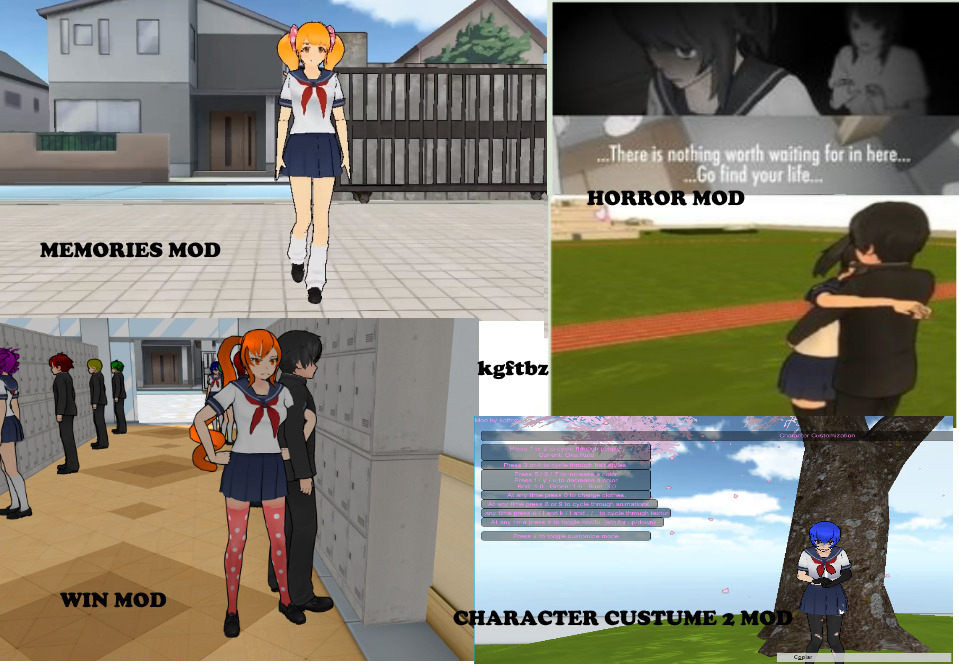 Win Mod:
This mod provides you with a debug menu full of tricks and the ability to win the game. You can also join the game mods (Cirno, Falcon, One Punch, etc.) and harass Senpai.
Horror Mod:
This mod adds a cinematic at the beginning and end of the game to make it even more dark and mysterious. The characters are also changed to "ghosts" and the atmosphere is intensified.
Memories Mod:
This mod adds Oka Ruto, Suplent Nurse, Rival-Chan, and Info-Chan. You'll also be able to gather powers and explore new routines for teachers and the other characters.
Character Custom 2 Mod:
This mod is a real game-changer. It allows you to be any character you want and explore a variety of animations. You can also change costumes and hair of the characters to really customize your experience.
These mods are sure to take your gaming experience to the next level. Download the mods now and explore a world of new powers and routines. With KGFTBZ's mods, you'll never be bored. All you have to do is go to the link below and you'll be able to download the mods for free:
https://www.deviantart.com/geniusofanime/art/all-mods-by-kgftbz-a-mod-more-623375740
So what are you waiting for? Unlock new powers and routines with KGFTBZ's mods and take your gaming experience to a whole new level. Download the mods now and get ready for hours of fun.