Yandere Simulator is an anime-style game developed by Yandere Dev, a one-man team based in the United States. The game is currently in development and has been gaining a lot of traction since it was announced in 2014. The game has become a sensation among anime fans and has an incredibly active fan base. Yandere Simulator is a stealth-action game that follows a high school student as she attempts to eliminate any rivals for her crush's affection. The game has been compared to the popular game Hitman, but with a much more light-hearted, anime-style twist.
One of the most common questions that fans have about the game is whether or not it can be played on mobile. Unfortunately, the answer is not as straightforward as one may hope. In this article, we'll take a look at why the Yandere Simulator is not yet available for mobile and what the chances are of it being released in the future.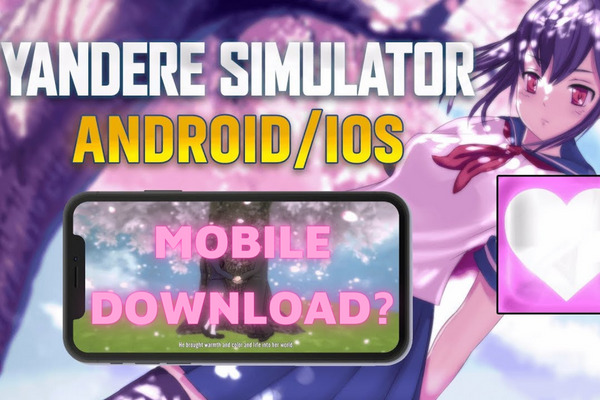 Can You Play Yandere Simulator on Android or iOS?
The short answer to this question is no. Yandere Simulator is not yet available on any mobile platforms, including Android or iOS. While the game has been received positively, the development process has been slow due to Yandere Dev working alone on the game. He has mentioned that there are plans to eventually bring the game to mobile platforms, but it could be a while before that becomes a reality.
What Are the Chances of Yandere Simulator Coming to Mobile?
Yandere Dev has made it clear that he plans to eventually bring the game to mobile platforms. However, the development process is a long one and it could be some time before the game is available on mobile. The good news is that Yandere Dev is very active on social media and is open to feedback from fans, so it's likely that he will keep fans updated on the progress of the mobile version of the game.
Is There an Alternative Way to Play Yandere Simulator on Mobile?
Unfortunately, there is no way to play the Yandere Simulator on mobile at the moment. However, some fans have found a way to play the game on their mobile devices by using an emulator. An emulator is a piece of software that imitates the function of a computer, allowing you to play games that were designed for a different platform. There are a few different emulators available for Android and iOS, however, it's important to note that using an emulator is not supported by Yandere Dev and can be dangerous for your device.
Are There Any Other Mobile Anime Games?
If you're looking for a mobile anime game, there are a few options available. One popular game is Love Live! School Idol Festival, is a rhythm game based on the popular anime series. Another option is My Hero Academia: Smash Tap, which is based on popular manga and anime series. Both of these games are available on iOS and Android and are free to play.
Is Yandere Simulator Worth Playing?
Yandere Simulator is an incredibly popular game and has a devoted fan base. The game is very well-made and the attention to detail is impressive. The gameplay is intense and entertaining, and the story is captivating. If you're a fan of anime or stealth-action games, Yandere Simulator is worth playing.
In conclusion, Yandere Simulator is an exciting game that is still in development. Unfortunately, it is not yet available for mobile platforms, but the developer has made it clear that he plans to eventually bring the game to Android and iOS. For now, some fans have found a way to play the game on their mobile devices with emulators, but this is not officially supported by Yandere Dev.